Judging panel 2021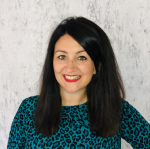 Katie Buchanan, Head of Sustainability, Virgin Media
Katie is Head of Sustainability at Virgin Media. Katie's team, recently named as Edie's 'Sustainability Team of the Year 2021', bring their extensive expertise in managing social and environmental impacts which ensures Virgin Media's purpose, people and products have a positive and lasting impact on society. Katie's work makes the world a little better while enchancing the company's reputation, driving employee advocacy, and creating powerful reasons for people and customers to believe in Virgin Media's purpose of building connections that really matter. Katie has developed Virgin Media's new five year sustainability strategy, the Meaningful Connections Plan which has bold and ambitious five year goals for how the company will support and connect communities across the UK, acelerate climate and circularity action, and continue to become a more inclusive company. This follows Virgin Media's 2015-2020 Digital for Good sustaintability stratergy, which included a transformative disability employment programme which Katie's team delivered. This activity underpined a strategic partnership with disability charity Scope, where more than a million disabled peoplewere supported with the skills and confidence to get and stay in work, and more than 100 companies have joined the #WorkWithMe forum which offers practical advice on how to improve workplace policies, practices and culture for disabled people. Katie is also responsbile for Virgin Media's strategic partnerships with a range of organisations, including Carers UK, the Valuable 500 and the British Paralympic Assocation. Katie pioneered Virgin Media's digital approach to sustainability reporting, for which she was voted Virgin Group Intrapreneur of the Year 2012, and in August 2016 achieved the world's first corporate sustainability 360 video. Katie reguarly engages with Board members and provides counsel to teams across the business to deliver programmes of work which help the company to grow in a way which maximises its positive impact on people, communities and the planet. Katie has also been intrustrmental in driving postitive changes to a number of HR policies, such as Family Leave and volunteering. Katie is also Chair of Ignite! Futures, a UK based organisation which promotes creativity and well-being in learning by providing cutting edge programmes for young people. Katie holds a BSc in Management from the University of Southampton, and is a proud mummy to son, Jack, and wife to Neil.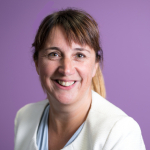 Laura Chappell, Chief Executive Officer, Brunel Pension Partnership
Laura's primary focus is on ensuring Brunel achieves its objectives as a fund manager and asset owner. Within that remit, she also wants to see companies improve their sustainability, embedding it in their culture and their broader strategy, so that long-term profitability goes hand-in-hand with being a force for good in the world. She has over 25 years' experience within asset management. The majority of this has been within institutional fund management, most notably eight years at Barclays Global Investors (now BlackRock), and subsequently at M&G, Schroders and Brewin Dolphin. Laura graduated from Exeter University with a BSc in Biology with Chemistry. Laura's ambition is to see Brunel set a pioneering example in responsible and sustainable investing, so that it can challenge the broader fund management industry to place sustainability at the heart of investing.
Kirsten McLaughlin, Corporate Environmental Manager, WSP
Kirsten has over 22 years' experience in the environmental management field, with expertise in environmental management processes, environmental risk management, environmental auditing and performance improvements. With experience in range of industries including but not limited to transport, pharmaceutical, construction, medical, aviation and manufacturing. In her role with WSP Kirsten has helped deliver environmental and sustainability projects both in the UK, the Middle East, India and Europe. Current projects include implementing WSP's Green Lease programme across their office portfolio, achieving Zero Waste to Landfill and supporting their goal of Net Zero emissions by 2025.
Gordon Roy, District Surveyor and Environmental Resilience Director, City of London Corporation
Gordon has worked in the Local Authority Building Control for over thirty years. Specialising in sports grounds, Gordon led the building control teams on the Olympic park venues for London 2012 and working with the LDSA Sports Grounds Committee, he helped draft the "Guide to Safety at Sports Grounds During Construction" and the model General Safety Certificate and has been a past Chair of the Core Cities, "Sports Grounds and Public Safety Committee". He is a member of the BSi and CEN working groups on "Spectator Facilities" and BS 9991" Fire Safety of Residential Buildings". In 2018, Gordon became the Corporation's, "District Surveyor and Environmental Resilience Director", with responsibility for inspection and maintenance of the City's civil engineering structures, and manages the Corporations Building Control service. The District Surveyors team provide a building control service to the City's world-famous financial sector which includes some of the highest and most complex buildings in Europe. The team have recently expanded the team to help deliver the Corporations, "Climate Action Strategy", which will help the Square Mile to become Zero Carbon and a more climate resilient City. In 2016, Gordon was awarded Honorary membership to LABC for his contribution to Local Authority Building Control.
Sebastiaan Van Dort, Associate Director & Head of Energy, BSI
Sebastiaan has over 15 years of experience within the low carbon industry, working on key policies and initiatives such as the Energy Company Obligation, The Green Deal, Warm Home Discount and the Smart Meter roll-out, collaborating with government and regulators to deliver these policies. His career includes senior positions at British Gas, OVO Energy, EDF Energy and VINCI Construction as well as working with rapidly growing start-ups in the low carbon industry. He is currently the Associate Director of Energy with the British Standards Institution and engages with key stakeholders from government, industry and NGOs to define BSI's strategy for market-driven best-practice solutions on a range of topics and initiatives including; enabling the transition to Net-Zero, supporting and accelerating the decarbonisation of transport, and supporting and enabling innovation in energy.
Peter Woods, Head of Facilities, Daiwa Capital Markets Europe
Peter has worked in the facilities management and real estate industry for over 30 years responsible for multiple sites for Tesco, Santander and other household names. Energy and sustainability have always been at the top of the agenda to ensure an effective service delivery. Currently working for Daiwa they aim to reduce the impact of the firm's operations on the environment, through the Group 2030 Vision initiative, promoting the "transition to a carbon-free society and realising a resilient society". The goal is to promote sustainability and environmental awareness at all levels of the firm with various initiatives to do this.